Apple iMac A1311 21.5" Inch - Built For Speed & Everything Else.
iMac has always made it fast & easy to do the most amazing things. Now the fast & easy part literally doubles overnight because the latest iMac computers are powered by the Intel.
This revolutionary bit of technology is actually two processors built into a single chip, giving iMac up to twice the horsepower it had previously. So the wows will come faster than ever before.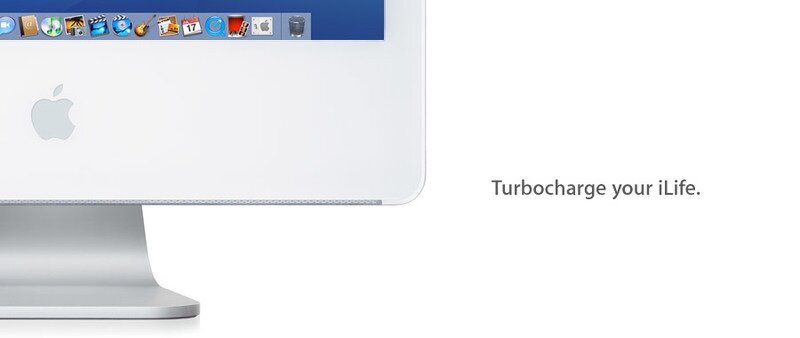 One Giant Leap For iMac
More than an evolution of processor design, Intel Core is an order-of-magnitude leap forward.
Its the first Intel chip born of the new 65-nanometer process, which allows for the creation of transistors so small, you could fit a hundred inside a single human cell.
With two powerful processors designed to share resources and circuitry so unimaginably small, Intel Core processor achieves far higher levels of performance while actually consuming less power.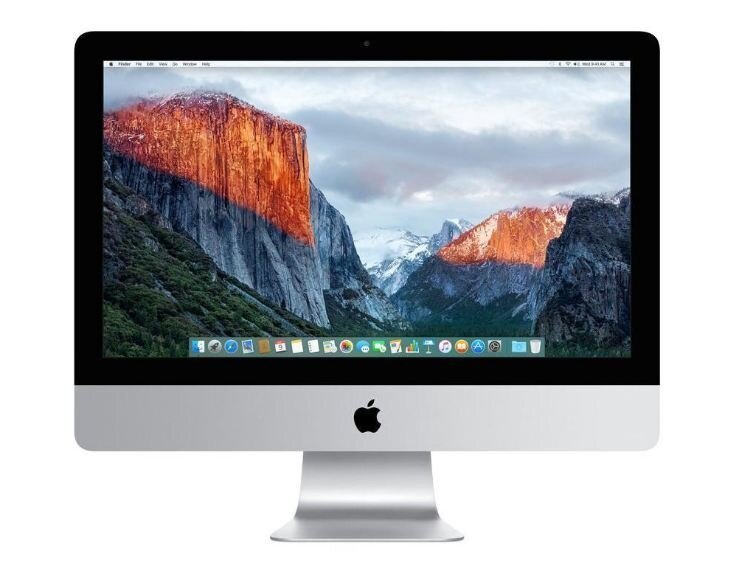 Rear Of 21.5-inch iMac
The iMac's seamless aluminium enclosure & full range of ports, including one Thunderbolt port.
Software Just Works
In the world of iMac, nothing is complicated even when the internal architecture advances so dramatically.
So when it comes to running software on your Intel-based iMac, prepare for the expected: it just works.
Applications with the Universal symbol run on either PowerPC- or Intel-based iMac computers. Most existing applications will run on your Intel-based iMac, too. Simply launch them as always. Thanks to the Rosetta technology in Mac OS X, they look and feel just like they did before.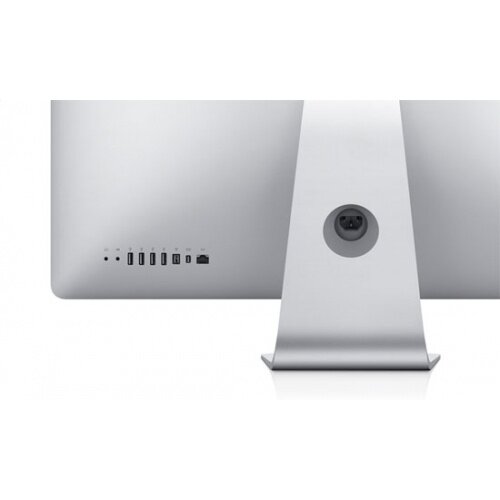 Revolutionary Thunderbolt Technology
Developed by Intel with collaboration from Apple, high-speed Thunderbolt I/O (input/Output) technology delivers an amazing 10 gigabits per secondof transfer speeds in both directions.
Built into the iMac, the Thunderbolt port allows you to connect to new Thunderbolt-compatible peripherals as well as existing USB & FireWire peripherals using simple adapters. You'll be able to move data up to 20 times faster than with USB 2.0 & more than 12 times faster than with FireWire 800, & you can daisy-chain multiple high-speed devices without using a hub.
Thunderbolt also supports DisplayPort for high resolution displays & works with existing adapters for HDMI, DVI & VGA displays.
Bright, Colorful Display
This 21.5-inch, Apple iMac features edge-to-edge glass display that utilises LED backlighting for improved brightness & energy efficiency as well as In-Plane Switching (IPS) technology which delivers consistent color across a wide 178-degree viewing angle.
*All products are professionally refurbished with care. Limited stock available. Purchase now to enjoy great savings!